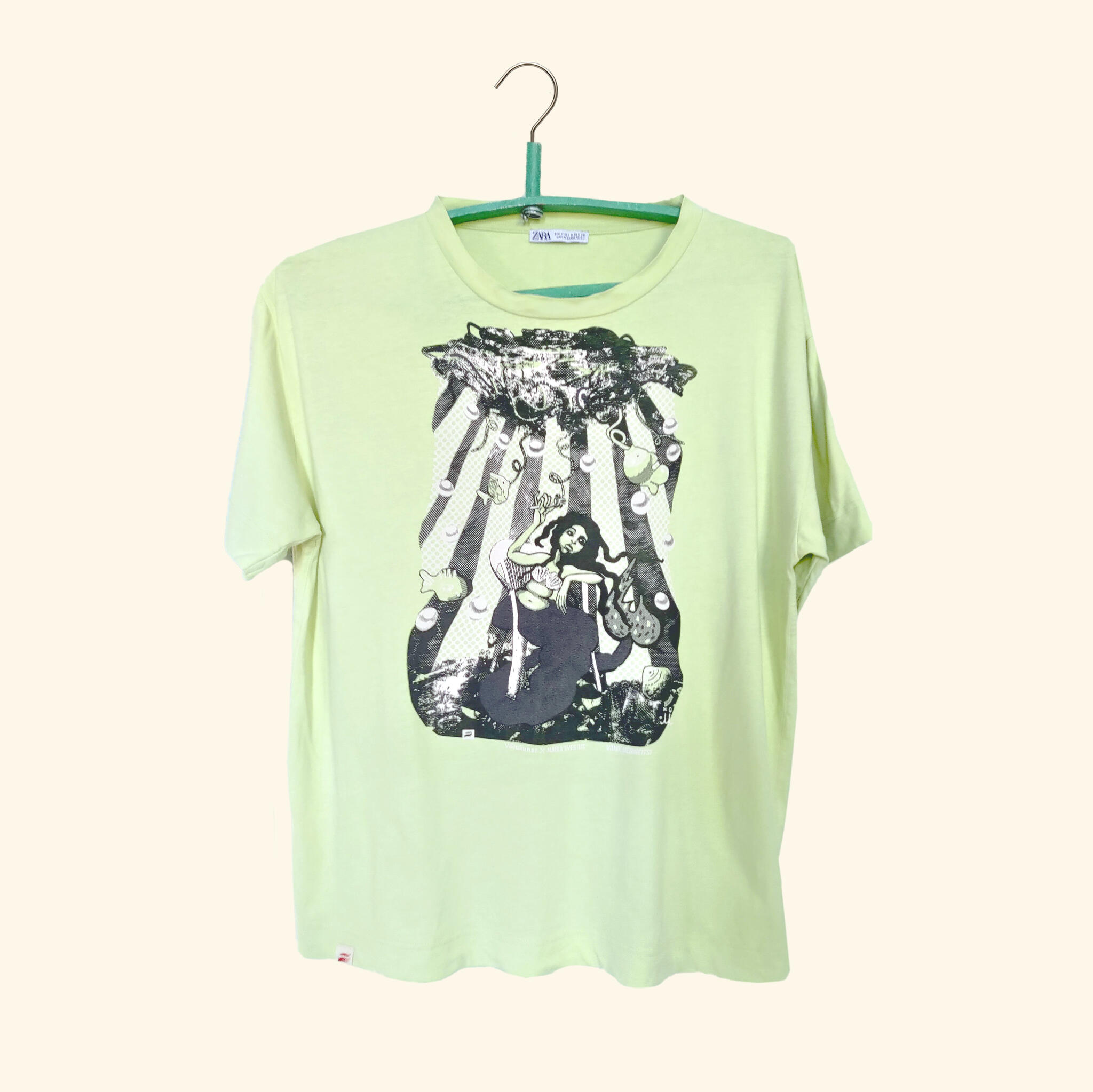 Mermaid Light Green T-shirt
Two-layered silkscreen print based on M. Evestus' artwork "Mermaid's Party".
Classic cotton men's T-shirt by Zara.
Size: M
Length: 67 cm
Chest: 120 cm
Fabric: 100% cotton
VÕLUKUNST (meaning "Magic" in Estonian) is a creative brand focused on upcycling and repurposing and aimed at people who appreciate sustainability, playfulness and uniqueness. Wash the printed items inside out in upto 40°C water. Let air dry and iron the image only from the inside or through a thin layer of fabric.